(CNN)The nation's top infectious disease expert on Friday urged governors and mayors to "be as forceful as possible" to get people to wear face coverings.Social distancing, an important factor in blunting the spread of coronavirus, can be difficult with more people going out, Dr. Anthony Fauci said."When you're living your life and trying to open up the country, you are going to come into contact with people. And for that reason, we know that masks are really important, and we should be using them everywhere," he said during a US Chamber of Commerce virtual event.Americans are actually slowing down the re-opening the country by not wearing a mask, said Fauci, the director of the National Institute of Allergy and Infectious Diseases.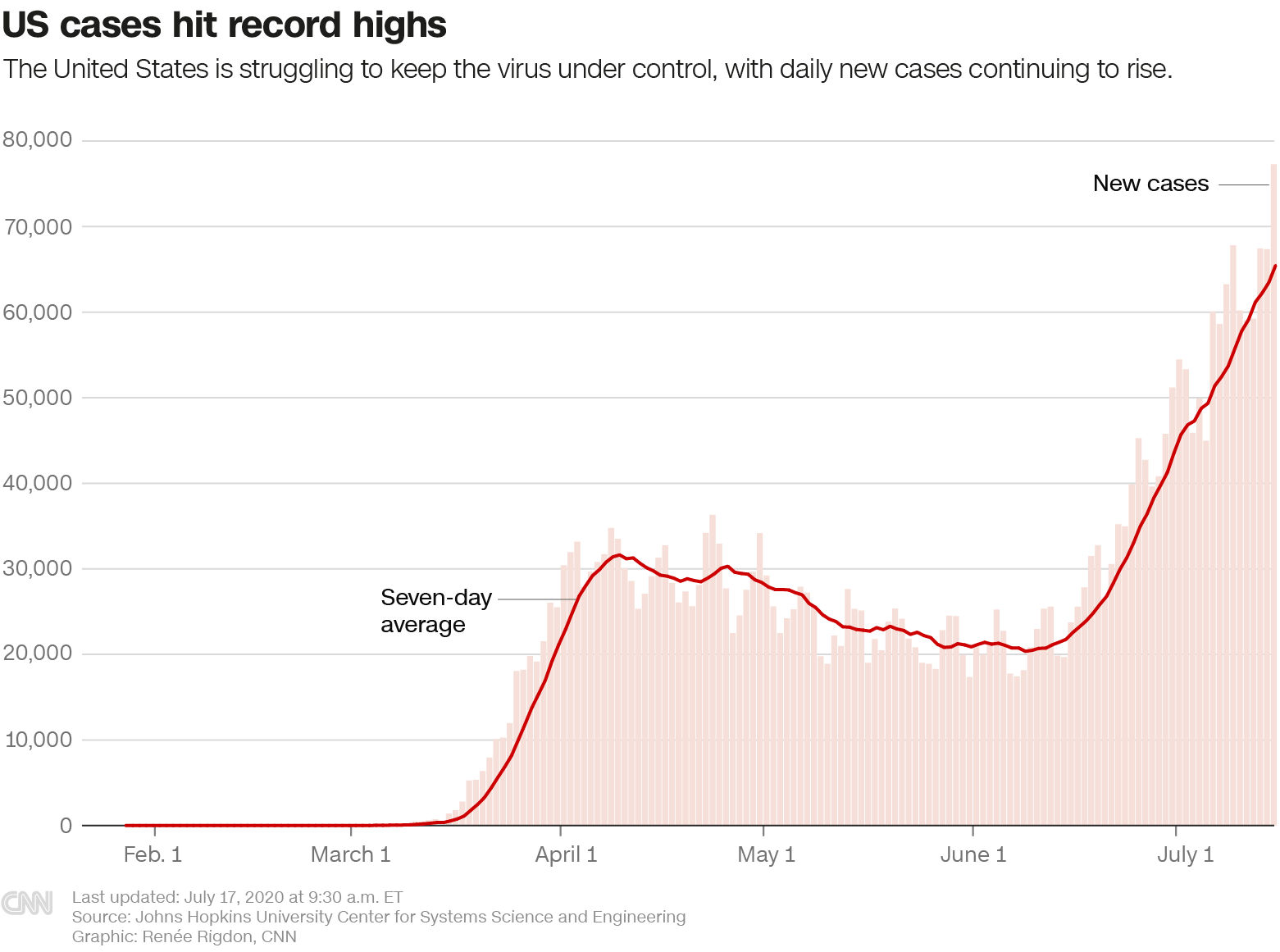 Debate over wearing masks heats up
An unpublished document prepared for the White House coronavirus task force says 18 states in the coronavirus "red zone" for cases should roll back reopening measures amid surging cases.The "red zone" is defined as areas "that during the last week reported both new cases above 100 per 100,000 population, and a diagnostic test positivity result above 10%."Georgia is among the 18 states in the "red zone" for cases and among the 11 states in the zone for test positivity.As some states struggled to tame the virus, the debate over wearing face coverings is heating up. Georgia Gov. Brian Kemp sued Atlanta Mayor Keisha Lance Bottoms on Thursday over her efforts to require face masks in public places. Friday on CNN, Bottoms accused Kemp of playing politics and wasting taxpayer money with the suit. President Donald Trump this week visited, and Bottoms pointed out he was breaking city law by not wearing a mask.